What Would You Like Us to Repair?
We understand that when your appliances go wrong you want a fast, expert, and reliable appliance repair service at an affordable price and that's exactly what we aim to supply at BA Repairs.
We offer comprehensive appliance repairs for a variety of appliances, including washing machines, washer dryers dishwashers, electric ovens, fridge freezers, and tumble dryers.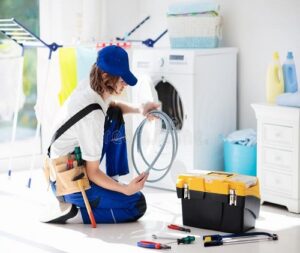 We specialize in most of the Major Brands such as AEG, Bosch, Hotpoint, etc. If you've noticed problems with your washing machine or a washer dryer, we encourage you to take action fast by scheduling a repair. The sooner you identify and resolve the issue, the less likely further damages will be.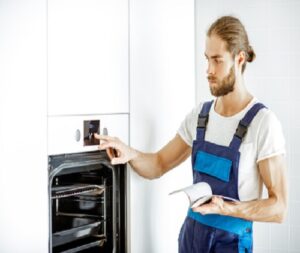 Callouts to Electric Oven Repairs in Hertford and surrounding areas. We are here to repair all types of electric ovens. Repairing ovens with our expertise in most makes and models dealing with common faults from a failure to heat up to a noisy fan motor.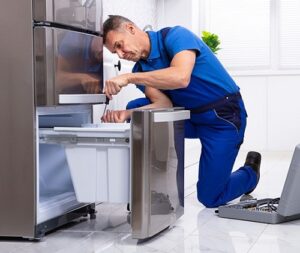 If your fridge or freezer is not performing efficiently, don't hesitate to call us now. we provide the best results to our customers. fully equipped with most of the spare parts we need to get your appliance working properly again in as short a time as possible.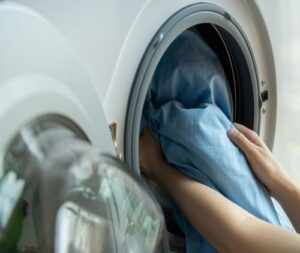 BA Repairs provides service to all types of condensers or vented dryers. If your tumble dryer breaks, we've made the repair process as quick and hassle-free as possible. Give us a call now and book a same-day or next-day appointment. Read our reviews on Yell.com
https://www.yell.com/biz/b-a-repairs-waltham-cross-3976629/#reviews
BA Repairs Award-winning service offers help with dishwasher problems in the local area on a daily basis, one quick phone call and a single visit are sometimes all it takes to get everything working just like it used to. All of the parts we fit whether Freestanding or Integrated are covered by a 12-month guarantee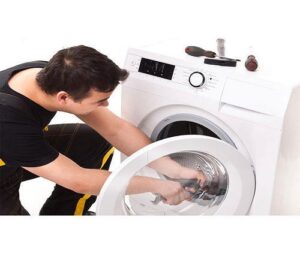 Giving Customers consistent great service for over 25 years and offering Free advice. We are here to Install your new Domestic Appliance, This service includes taking away the old machine and a full demonstration on how to use your new appliance and answering any questions you may have.
Why choose us to fix your appliance?
We have over 25 years of appliance repair experience behind us.
In that time, we've developed a way of working that ensures you always get what you need from your repair service:
A swift fix for any problem you're facing
High-quality repair work that will stand the test of time
The ability to diagnose problems with a built-in or freestanding appliance
Expert advice as to whether appliance repairs are more cost-effective than replacement
Quick response
Our aim is to fix your Appliance on the Same or the Next Day due to most parts carried in our van and has a 90% completed calls rate during the first visit
Guaranteed Satisfaction
No deposit is required.
You don't pay a thing until you're completely happy with the results of your service
Award-winning expertise.
BA Repairs mode of operation saw us become the SME News 2020 UK Enterprise Awards winner
Here's what sets us apart when it comes to customer satisfaction:
Transparent Communication:
We believe in open and honest communication with our customers.
From the moment you contact us to the completion of the repair, we will keep you informed about the process, progress, and any additional recommendations.
We aim to provide clear explanations about the issue with your washing machine and the steps we'll take to fix it.
Professional and Friendly Technicians
Our technicians are not only experts in their field but also friendly and approachable.
They will treat you and your home with respect, and you can trust them to handle your appliance repair with care.
Appliance Repairs
We take great pride in the quality of our repair work.
Our engineers use genuine replacement parts to ensure that the repairs are not just temporary fixes but long-lasting solutions.
We want your dishwasher to run smoothly for years to come.
Timely Service
We understand that a faulty electric oven can disrupt your daily routine.
That's why we strive to provide timely service and flexible scheduling options.
Our goal is to get your washing machine back up and running as quickly as possible.
Affordable Pricing
We believe that quality repair services shouldn't break the bank.
Our pricing is competitive and transparent, with no hidden fees.
Before starting any work, we'll provide you with an estimate, so you know what to expect.
Repeat Customers and Referrals
Many of our satisfied customers become repeat clients and recommend our services to their friends and family.
We believe that this is a testament to the exceptional service we provide.
When you choose BA Repairs
You can be confident that you are working with a team that truly cares about your satisfaction and is committed to delivering top-notch service
We are here to ensure your washing machine is functioning optimally and that you have a seamless experience throughout the repair process.
Your satisfaction is our ultimate reward.
Schedule Your Domestic Appliance Repair Today!
Don't let a malfunctioning washing machine disrupt your laundry routine.
Contact BA Repairs now and schedule a repair service at your convenience