REQUEST A QUOTE
Email address
Main office address
BA Repairs, Hanbury Close, Cheshunt, Waltham Cross, EN8 9BZ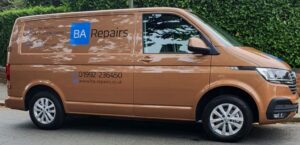 If you have any questions regarding our products or services, please don't hesitate in contact us, We will be happy to assist you
Domestic Appliances have become a basic part of our daily lives.
Dealing with a malfunction in these appliances is not a pleasant experience.
However, contacting BA Repairs and services gives you a wide variety of freestanding and integrated appliances at competitive prices.
Providing assistance and services for Washing Machine Repair, tumble dryers, electric ovens, dishwashers, washer dryers, and more. We strive to get your domestic appliances back to full working order as quickly as possible.
For more than 90% of our clients, one call from our fully trained repairing engineers.
One visit is sometimes all it takes to get their domestic appliance back to full working order.
At BA Repairs, we provide top-quality appliance repair and service across Cheshunt, Enfield, Hertford, Hoddesdon Waltham Abbey, Ware, and surrounding areas just contact us.
Customers are looking for a Service that will repair as soon as possible for a reasonable price.
Here at BA Repairs, most appliances are repaired the same or the next day.
The van is well stocked but then if a spare part needs to be ordered and normally delivered within two working days.
There is a one-year guarantee on any parts fitted during the repairs. Contact us today and discuss your situation and requirements.
No matter the appliance repair challenge you're experiencing, BA Repairs is here to provide reliable solutions.
Let our expert engineers handle your domestic appliance repairs with precision and care, so you can enjoy the convenience of well-functioning appliances once again.
Contact us today, and let BA Repairs take care of your appliance repair needs!